#8 Boiling Lake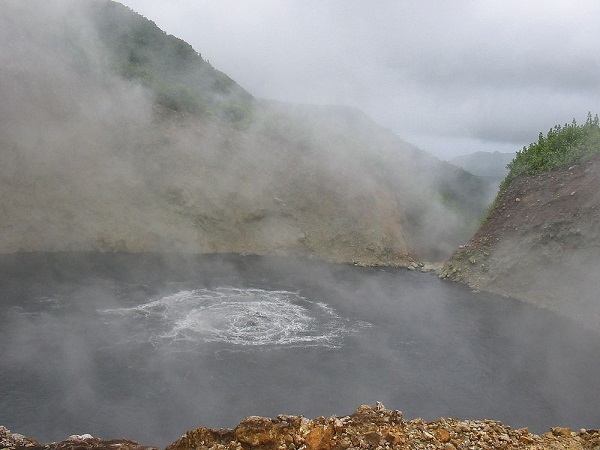 Located in Dominica these waters can reach 212 degrees Fahrenheit. The lake is most likely the crater of a volcano or connected in some way to a volcanic system. The activity is constant so there must be great intensity underground close by, the Caribbean is known for having some volcanic activity.
#7 Man Sagar Lake


Located in Jaipur India, the lake is artificial and the name of the palace is Jal Mahal. It is hard to miss the large building that stands out of the lake, it is truly a sight to behold, Despite having other lakes with buildings submerged this one is the largest in the world. Ia m sure it isn't normal to see such a magnificent building in a body of water.
#6 Spotted Lake


Located in British Columbia, Canada, this lake has shades of blue and green dots. The spotted lake is weird indeed, yet has a somewhat appealing presence. It's the only lake of its kind that features many circular shapes on its surface that inspired the name it now carries, spotted lake.
#5 Pitch Lake


Located in Trinidad, it's a natural asphalt lake which is used to build roads. The lake produces the most natural pitch you can find on the surface. No need to dig beneath the earth as it flows freely to the top and is in such quantity that it produces its own lake. You won't find such a site anywhere else in the world.