Wintertime can be a trying time for some and joyful for others. For some, it is time to enjoy many snow activities or visit somewhere new. America has many places to visit during this time, the most visited are small towns. These places are cozy and have a certain kind of atmosphere. It is the kind that makes you feel at home, loved, and wanted. Here are some of the best small towns to visit.
#10 Eureka Springs, Arkansas

Check out the 1886 Crescent Hotel & Spa's holiday celebrations, which include tree lighting, caroling, and more. This time of the year is a great time to head to Eureka Springs to enjoy the weather and the culture.
#9 Solvang, California

Enjoy a gourmet winter feast at First & Oak, and get cozy at The Landsby, or the nearby Santa Ynez Inn. You will encounter Danish culture in many ways as you see the lovely looking buildings that will give you the feel necessary for such.
#8 Telluride, Colorado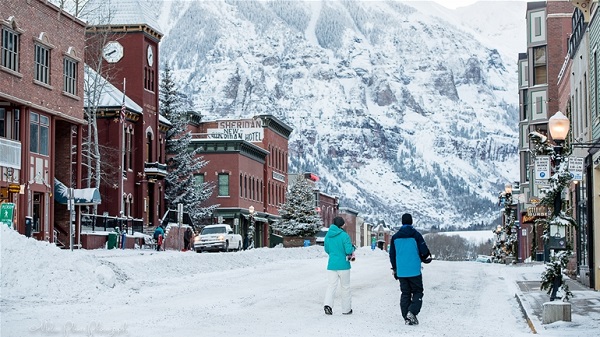 Enjoy art galleries, boutique shops, fine dining, live music, and more to help you stay warm and entertained during the winter months. The mountainous area is known for skiing and being a second-place abode for those who can afford it.