Thanksgiving is a well known time for many Americans to enjoy food together and give thanks, a tradition that has been around for a long time. Many take the time to spend with family while others seek to get away to someplace nice with a different setting to relax and enjoy that time. Here is a list of places that would make ideal places to go to enjoy Thanksgiving with others or even alone if you so desire.
#8 Lake Oconee, GA

Doesn't gathering the whole gang at a lake house sound like a wonderful way to spend Thanksgiving? If that is the case head to Lake Oconee in Georgia, do some hiking if possible in the Oconee National Forest, or enjoy some golf at one of the area's many top golf courses is sure to keep you active once you push back from the table. The Ritz-Carlton Reynolds, Lake Oconee puts on one of the most elaborate and atmospheric Thanksgiving brunches around. And come evening, the annual Lighting at the Lake event will leave you with lingering holiday warmth.
#7 Santa Cruz, CA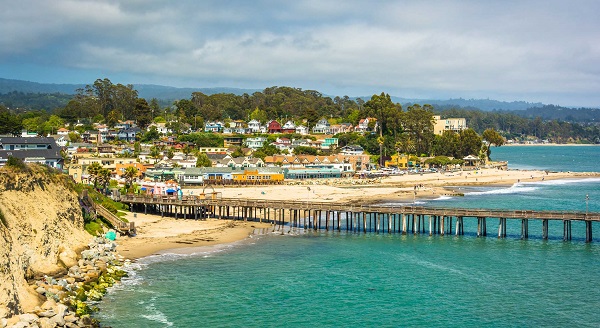 For a Thanksgiving getaway that's the perfect mix of old-school surf culture and California cool, Santa Cruz fits the bill. With state parks, farmers' markets, wineries, and so much more to explore around Monterey Bay, there are activities to please the whole family. A stroll along the iconic Santa Cruz Beach Boardwalk is a must and a fun backdrop for your holiday family photo.