Blades beach rentals is owned by a good friend of mine named Livingston Blades. I know this gentleman personally and can easily say he is a very respectable person and businessman. His business works perfectly with his love of the beach and it is wonderful to know that he is a certified lifeguard of fifteen years. His expertise and love for others came into play when he helped save one of his clients from drowning.
The services offered include beach chairs, umbrellas, paddle boards and boogie boards. He can also help you if interested in swimming with turtles, riding the glass bottom boat ride and renting a jet-ski. The glass bottom boat takes you to a shipwreck where you can go snorkeling. You can find Blades beach rentals on Pebbles Beach close to the popular Hilton Hotel in Needham's Point. It is nestled between the Hilton Hotel and the Raddison Hotel. Here are some pics, showing you what it is like to enjoy some of his services!
Meet The Man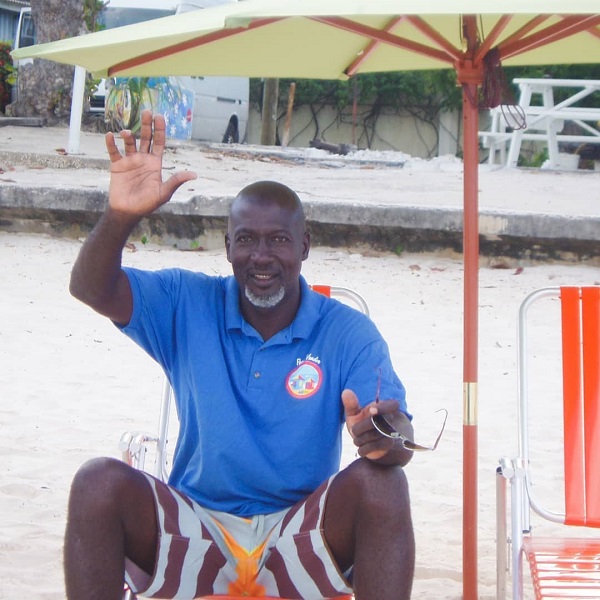 Livingston Blades Beach supply rentals and more at affordable prices!! Find me at Pebbles Beach Sunday – Friday 8:00 am until Sunset.
Family Time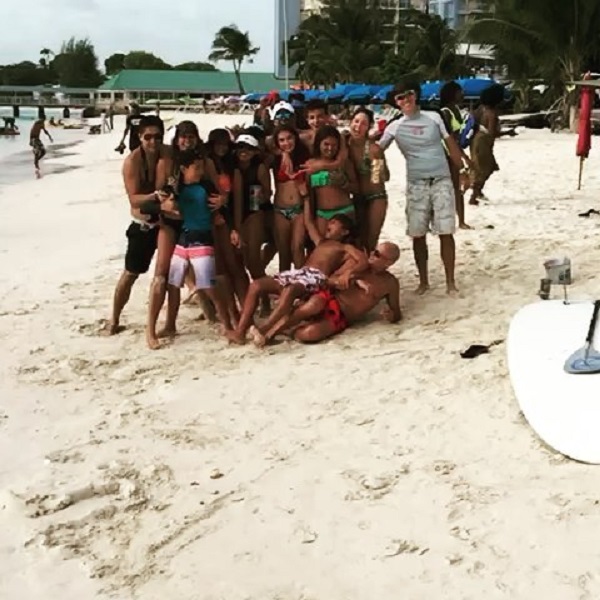 I love this family…they did everything all day and with passion. The patriarch is THE MAN!!!!
Paddle Boards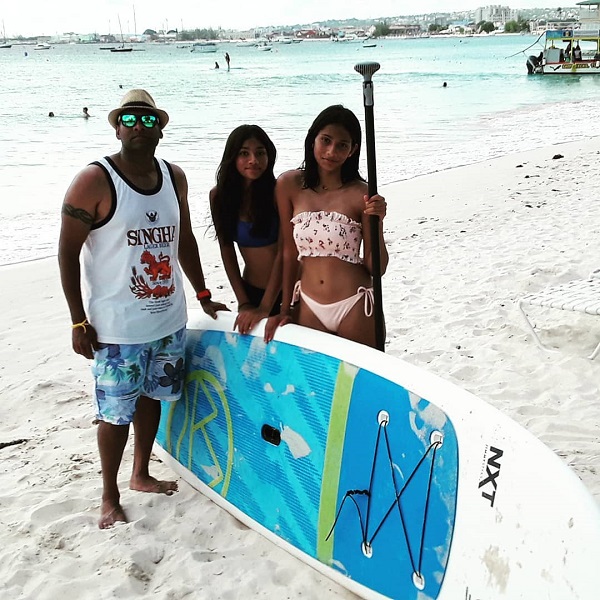 Another family getting ready to take to the waves. You could be next. Come join us.
Chairs and Umbrellas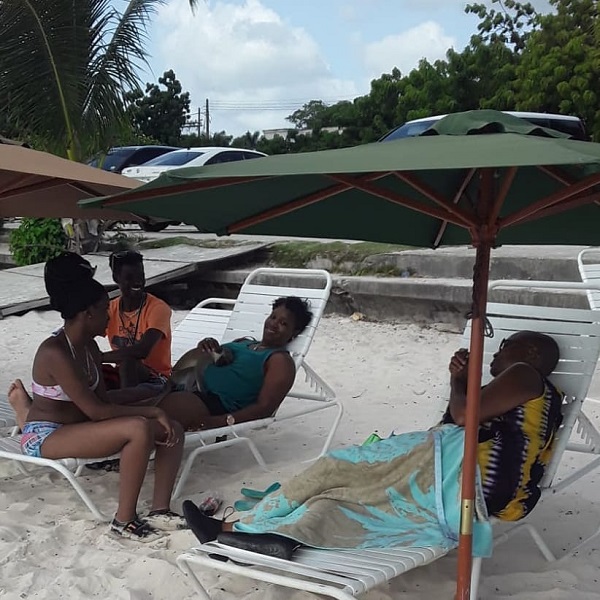 You too can be relaxing with us soon. Join us @ Pebbles Beach.
Glass Bottom Boat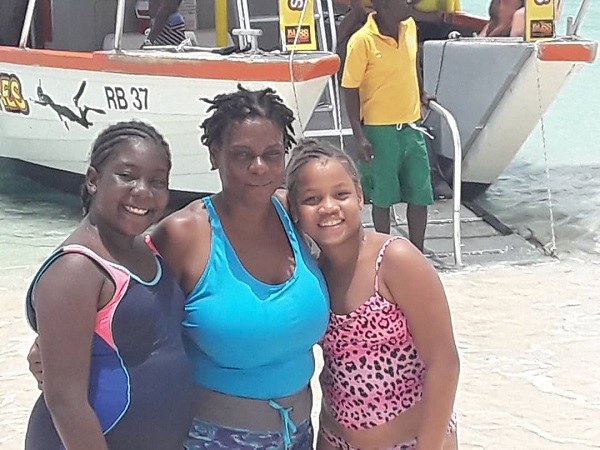 Getting ready for family fun on the glass bottom boat. When will you join us @ Pebbles Beach?
Friendly and Courteous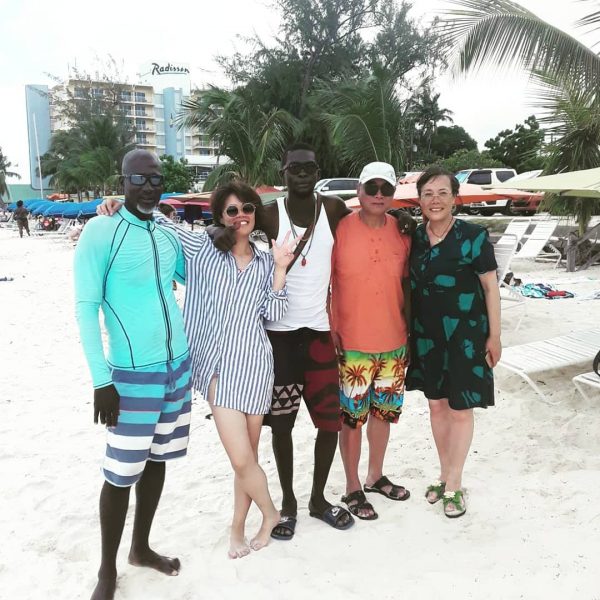 Meeting new friends everyday @Pebbles Beach. Can't wait to meet you too. Come join us.