There are many places that people want to see or experience. However, getting to these places isn't always possible. Through the years the lack of access has caused men to build many bridges to join various landforms. Sometimes the bridges built can be very terrifying or even harmful. Men have gone to great extremes to join lands all over the World. See what I mean as you take a look at the 7 most terrifying bridges ever made.
7. Titlis Cliff Walk
Located in Engleberg, Switzerland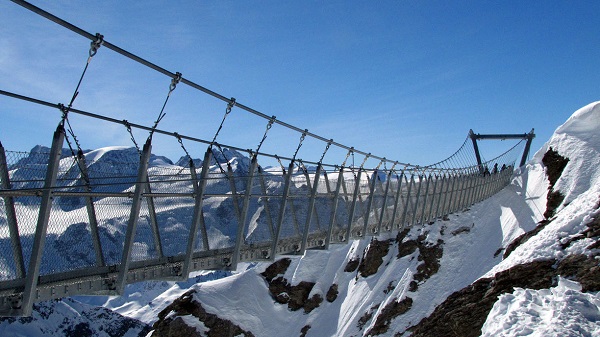 This bridge is located about 1500 feet above a glacier and is connected by two mountains. It is a very cold and eerie looking pedestrian bridge.
6. Longjiang Suspension Bridge
Baoshan City, Yunnan Province, China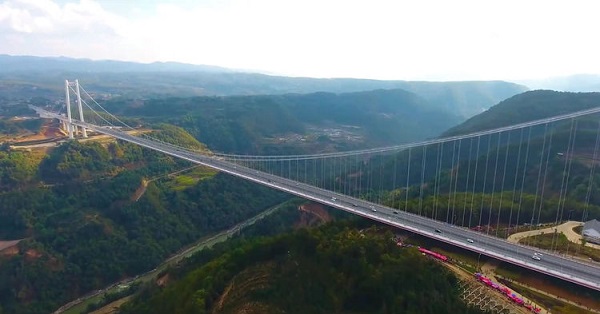 This suspension bridge is 920 feet above a river valley and 8100 feet long. It is a vehicular bridge that isn't for the weak of heart.
5. Suspension Glass Bridge
Shiniuzhui National Geological Park, China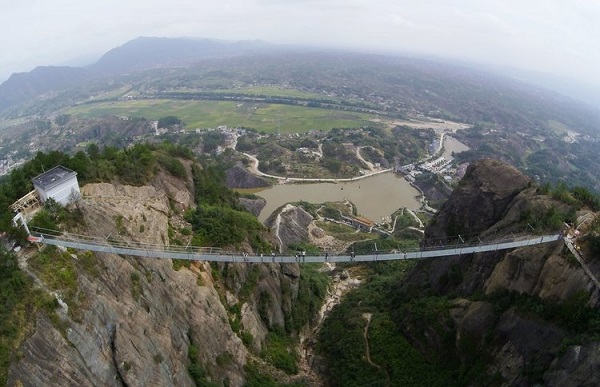 The bridge is 980 feet long and 590 feet above the valley floor. The bridge floor is made of tempered glass and is for pedestrian traffic.
4. Eshima Ohashi Bridge
Western Japan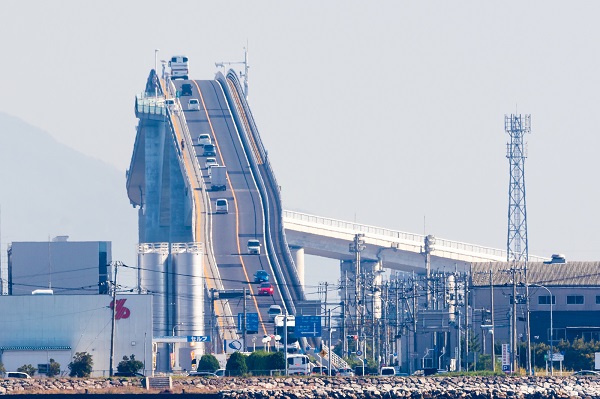 This bridge is very awkward looking and your vehicle must be working well. It is called the roller coaster bridge and has a 45 degree incline.
3. Glass Skywalk
Tianmenshan National Forest Park, China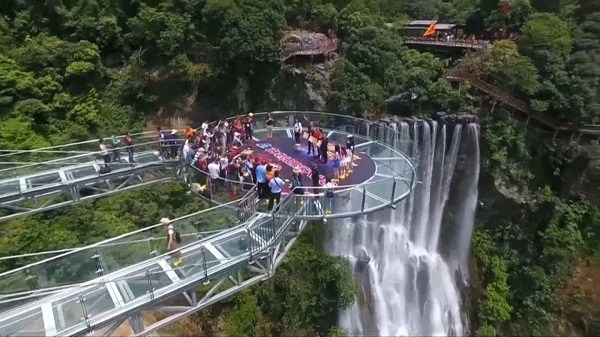 The bridge spans two cliffs and stretches 1,410 feet over a 984-foot drop and the floor is made of glass.
2. The Vine Bridges
Iya Valley, Japan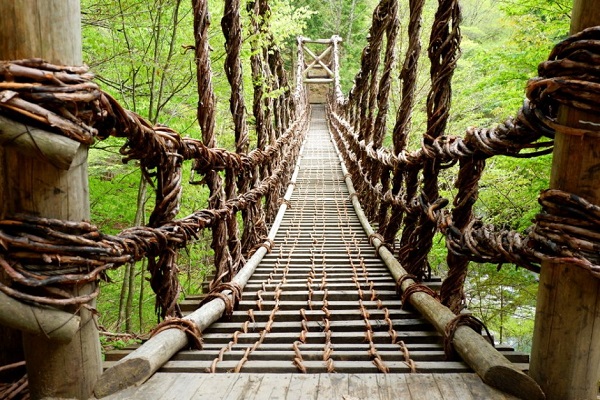 This bridge dates back to the 1100s and is made of vines and wooden planks.
1. Kuandinsky Bridge
Kuanda, Russia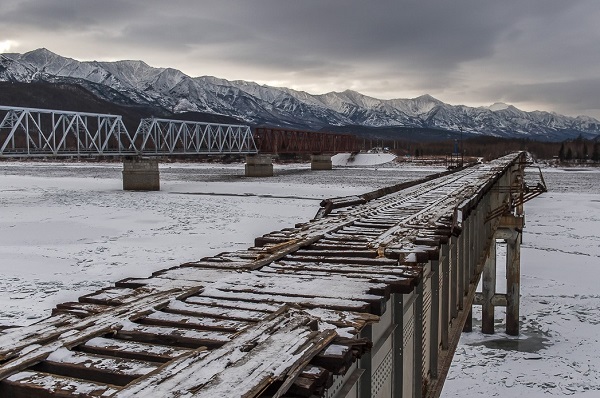 This bridge is made of metal and has wooden planks. The width is so narrow vehicles have no space for error. It has no railings so any mistakes mean you end up in the icy water beneath.