When building your dream home, there are certain designs you may want to see implemented. For some it has been taken a step further. They have pulled out all the stops to make their house into the home they envisioned. If you love to laugh or just smile, these houses will definitely do that. You have to think outside the box to be this creative. I hope you will find these houses as funny as I did.
#13 Boeing 727-200 House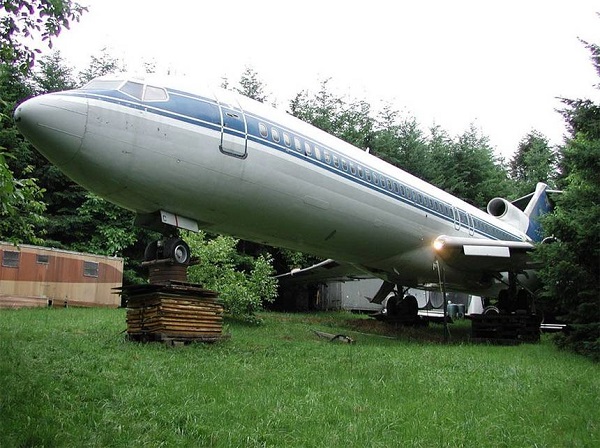 The plane house as it is known is a Boeing 727-200 that has been converted into a living space. The house is located Hillsboro, Oregon, U.S.A and is an attraction for many who are curious to see what the plane looks like as a place to live and how it is perched upon a foundation.



#12 Star Trek Voyage House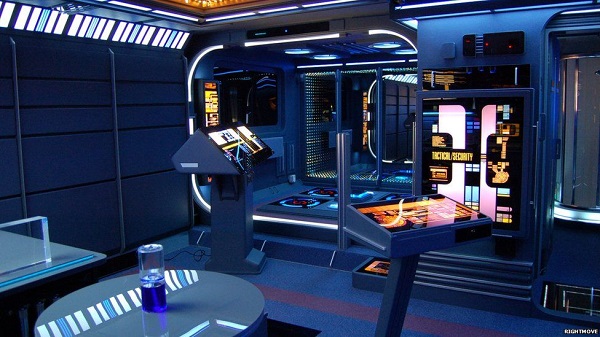 This house is located in Hinckley, Leicestershire, U.K. At fist glance you would think you are really in a spaceship in outer-space as the interior mimics the real thing in very fine detail. The owner of the house had a love for the Star Trek movie and went to all means possible to create his own version.
#11 Upside Down House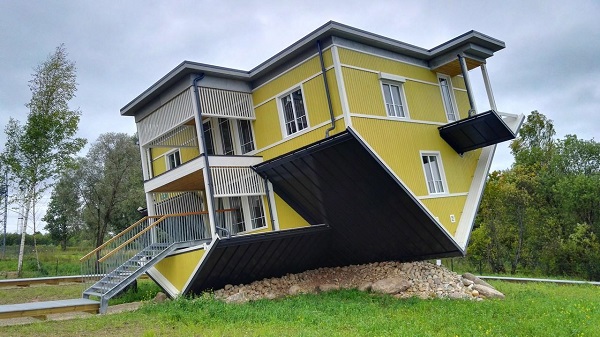 What boggles me is why anyone would want to live in an upside down house? This weird looking building can be found in Tartu, Estonia. It has created quite a stir with its ingenious design ans since hen a few more houses have followed suit. The houses from the outside may seem uncomfortable to live in, but don't let the exterior fool you , the house is very normal from inside.
#10 The Toilet House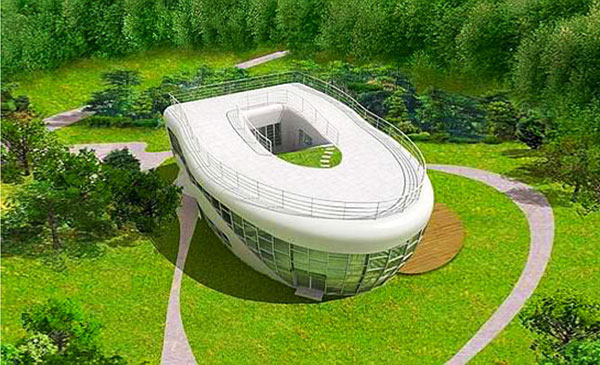 The toilet house is located in Suwon, South Korea. The name alone would probably be a turn off for most people who would be disgusted at such a name. From first glance the building can't hide what the builder intended as the house is designed to look like a toilet to the full. Furthermore its bright white color is sure to give the desired effect of a toilet.
#9 Spitbank Fort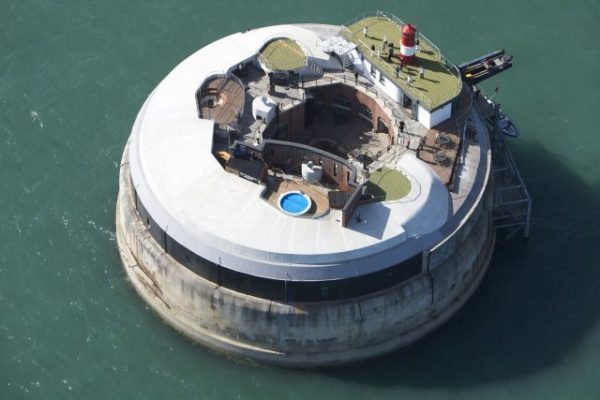 The Spitbank Fort in Solent near Portsmouth Harbour, U.K is a sight to behold. One look at the house and you may think you are on a modern day Alcatraz. The round shaped fort is built in the sea and can only be reached by boat or helicopter. If you are into being secluded and away from crowds unless you bring our friends over, obviously then this the place for you, weird indeed.



#8 Streamline Croft Home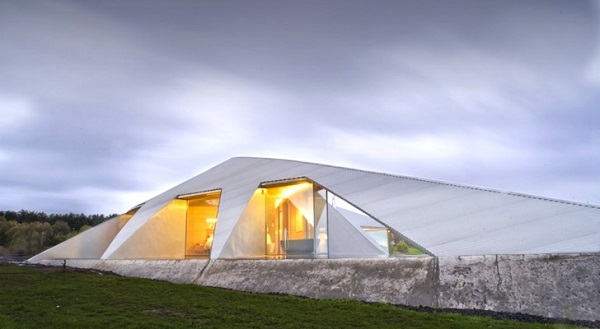 The streanline Croft Home is a very modern looking architectural marvel. The shapes are what give the building its name as it rises from he floor into the air, displaying some magnificent lines. It has been described as a floating aircraft which seems ready for take off. The house is located in Inverloch, Australia.
#7 Flintstone Cave House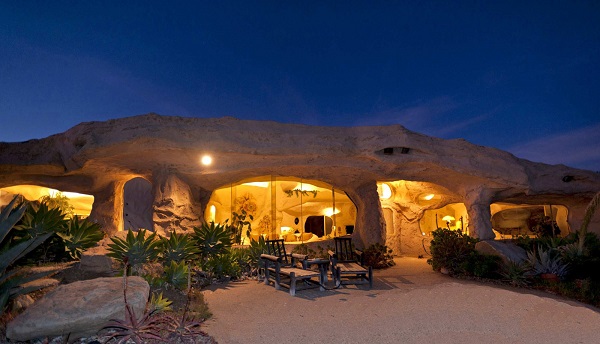 If you are familiar with the age old cartoon Flintstones or the movie that was a spin off the cartoon then you can't miss this house. There is no way any other name would suit this property. The house has been designed and built to represent what the Flintstones house would look like in real life. It is located in Malibu, California, U.S.A.
#6 S-House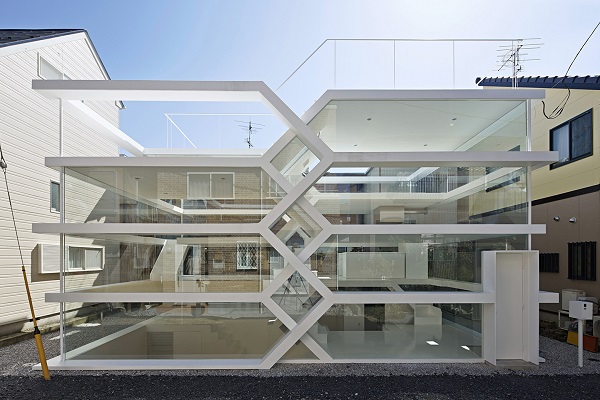 I am really not sure if weird is a good enough name for this house in Saitama, Japan. The person clearly wasn't interested in privacy nor functionality when they built the house. The style is in a place of its own, no other design comes close to it. Made mostly of glass the house is entirely see through which makes me wonder what the owner was thinking.
#5 Seashell Home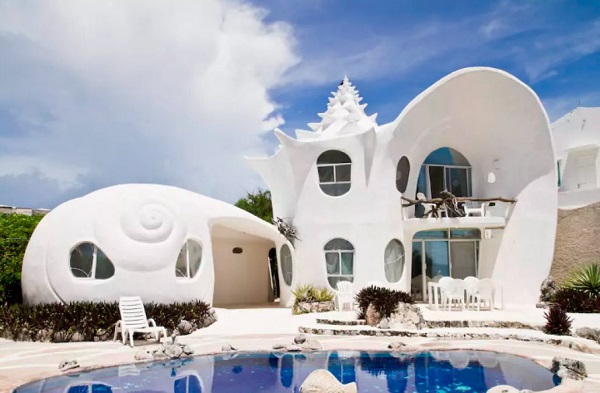 It appears that many people have visions of what their dream house wold look like and that's is certainly true of the Seashell Home in Isla Mujeres, Mexico. Some people simply don't like normal so they go for the extreme when building a home for living. The house is shaped like a seashell and more care was given to design than use of space or other important features.
#4 The Steel House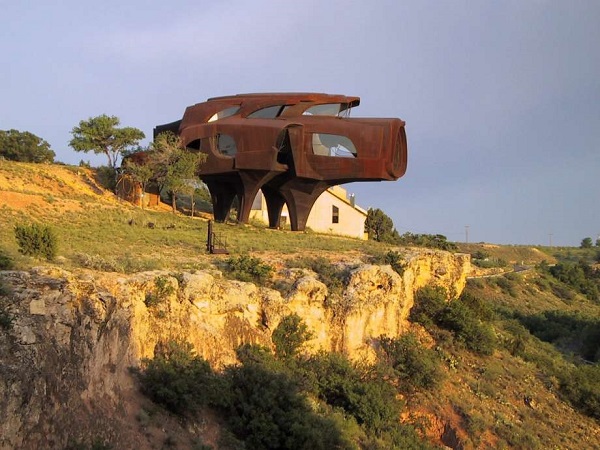 This house is an unfinished house made almost totally of metal hence the rustic look. The gentleman who built the house died before he could live in it and left the property with a friend. The house remains unfinished inside because the friend didn't want to undo nor iterfere with what the original owner had already done. It is located in Lubbock, Texas, U.S.A
#3 Palais Bulles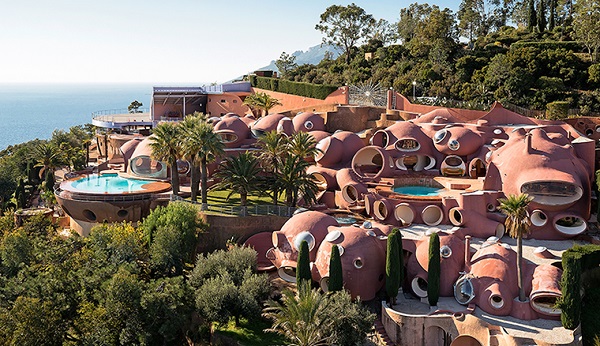 This house located in Cannes, France takes the cake when it comes to design. The house reminds me of the teletubbies show with its out of this world shapes and bulgy glass windows in some places. A look at this house will make you wonder if you are still on plane earth or in some far distant unknown place. This one is definitely for the books.



#2 Gue(Ho)st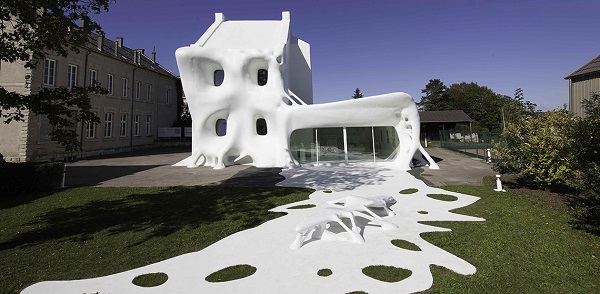 The Gue(Ho)st house located in Delme, France looks like something from a horror movie. It looks unfinished yet almost alive with that spooky caption. The house is definitely weirdly designed and the person apparently went to great trouble to make it this way. If you are building a house to live in and make memories with your own family why build this?
#1 Hobbit House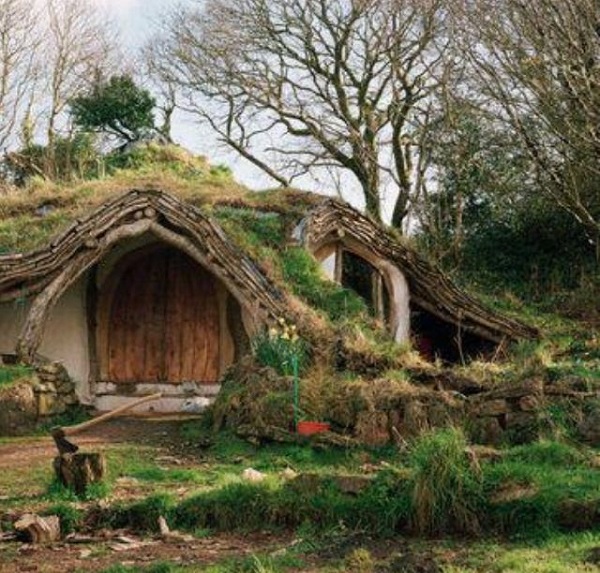 Inspired by the movie many people have attempted to build their own version of he Hobbit House. One of the closest resemblance you may find can be found in Pembrokeshire, Wales. The house is partly hidden under dirt and vegetation with articulate designs and could very well blend in with its surroundings overtime. They are quite a few versions of the hobbit house but this one takes the cake.